Notice from Trygg about working beyond normal working hours
Due to workload and short work week, work will be done beyond normal working hours Monday to Wednesday next week (May 27-29). Monday and Tuesday there will also be noisy work. This will be heard most by those living in the M236, but quite certainly also by those who have a window to the backyard.
Spring cleaning – Container is coming!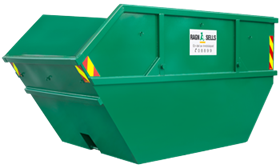 Due to the situation we are in, there is no common spring cleaning bee in the garden and common areas. We ask that each house clear its own common area, both inside and out. We will buy plants and arrange for planting.
The board has ordered a container from Ragn-Sells in connection with the spring cleaning. Container and EE cage will be released on Wednesday 29 April. The container is exchanged on Thursday 30th and then removed on Monday 4th April.
The container is for use for items from both the common areas and garden, as well as private stuff, but please see notice below. We also order an electric/electronic bin (cage): For electrical and electronic waste only. Light bulbs and fluorescent lamps should not be in EE cages, these can be delivered on Menu, so we do not get broken glass in the common area.
NOTE! Do not throw special waste into a container, such as car tires and paint residue. This results in significant fines. This is delivered to the environment station at the top of Shell or driven to the recycling station. 
GOOD LUCK!
The board and the garden comittee.